Kaiser Home Inspection
Beautiful Design, Elegant Materials and Attention to Detail.
These are the qualities that set Kaiser Construction apart.

Kaiser Home Inspection Service is a division of Kaiser Building Group and serves Bucks, Montgomery and Philadelphia counties. We have been inspecting properties since 1999 and have performed over a thousand home inspections. Our goal has always been to provide our clients with the most thorough inspection and a detailed narrative report that gives you a clear understanding of the current condition of the home and its components but is easy to understand.

Our home inspections are a visual examination and analysis of the physical structure and its mechanical components including operations checks of visible and accessible systems including:


| | |
| --- | --- |
| Heating Systems | Appliances (built-in) |
| Cooling Systems | Doors and Windows |
| Electrical | Lighting Fixtures |
| Plumbing | Exterior Facades |
| Structure | Walls, Ceilings, Floors |
| Roof | Insulation |
| Attic Area | Much more |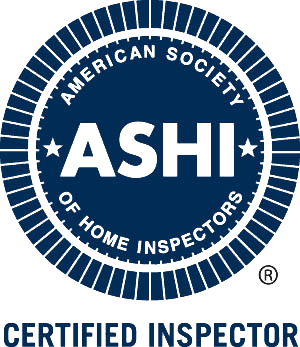 David Kaiser has been an ASHI certified home inspector for over 18 years. David brings to the home inspection field over 30 years of experience and knowledge in all facets of the Construction Industry. His education, experience and knowledge along with his high standards enable him to provide a thorough inspection with an excellent understanding on the current conditions of the home. He is very hands on and will explain the components as the inspection is being performed and will answer any questions or concerns you may have. He will also recommend maintenance practices to help protect the integrity and increase the longevity of the home and its components.
Our Services
Click on one of the links below to see what services we offer to home owners and prospective home buyers.
The Kaiser Building Group is a full service company that is here to help you with every aspect of home ownership and remodeling. With more than 30 years of experience, we can help you design, build or remodel every part of your home, office or condominium. We also offer services to help you buy or sell your property.
Kaiser Construction is the core of our business. With several hundred projects in our history, we know that we can help you with your project from start to finish. We understand the demands and construction business in the Bucks, Montgomery and Philadelphia counties. Helping you navigate your way through your project is our specialty.
The Kaiser Consulting provides comprehensive construction management consulting services that provide the best results for your project. We have decades of construction experience in all facets of the industry and applies this knowledge to the everyday challenges that owners, contractors, engineers, and architects face.
Kaiser Home Inspection
118 S. Bellevue Avenue
Langhorne, PA 19047
Telephone: 215-750-9626
Cell: 267-240-0200
Fax: 215-757-2915

Email: kaiserwillbuildit@gmail.com